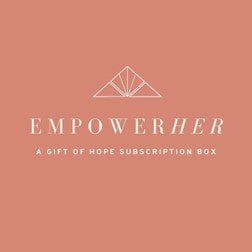 EMPOWERHER is a seasonal subscription box curated by Gift of Hope, a relationship focused, responsibly made brand fighting poverty in Haiti. 
We know you will "fall" in love with our fall box! The registration deadline is August 30th!
"Regardless of what else you put on, WEAR LOVE.
It's your basic, all-purpose garment.
Never be without it.
- Colossians 3:14, msg
(emphasis ours)